I love books.
I love talking.
So what could be better than talking about books?
The lovely Hannah @ The World Is Quiet Here tagged me for The Goodreads Tag! And what could be better than talking about books? I mean, seriously.
So let's begin! 😀
What was the last book you marked as 'Read'?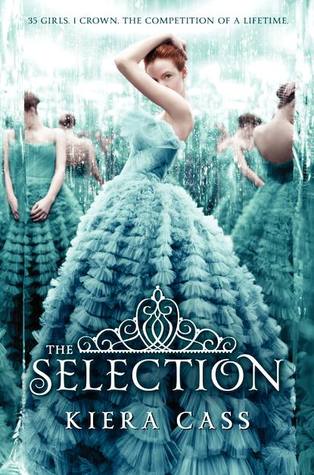 The Selection by Kiera Cass. This book was pretty good – I haven't read much YA and decided to try it because my mom used to know the author. It was okay…not my favorite, and there were some make-out scenes. 😒 🙄 🤢 I don't plan on reading the rest of the series. 😦
What are you currently reading?
Counting by 7s by Holly Goldberg Sloan and Rilla of Ingleside by L.M. Montgomery. I haven't read RoI in several days, but I'm almost finished with Counting by 7s and am enjoying it! 😀 Willow is a great character, though I'll definitely be doing a review of my thoughts. Even though reviewing books is actually super hard. XD
What was the last book you marked as 'To Read'?
(other than Counting by 7s) Wordsmithy, by Douglas Wilson. A contributor to the Young Writer's Workshop recommended it, and I added it right away. The cover is super boring, but from what Jaquelle (the contributor) said, it has some great insight. 🙂
Do you use the star system?
Usually I'll give my book a quick rating, but I don't have the time to really think super hard about it and give in-depth reviews.
Are you doing the 2017 Reading Challenge?
Yep! My current goal is 75, but I'm thinking of switching it to 100…I've read nearly 40 books and it's only May. 🙂
At the beginning of last school year, I also took on the challenge of reading all of the Newbery winners. I've read about one-third of the books so far, and am hoping to finish the rest during the summer. *nervous laughter*
Do you have a wishlist?
I'm usually not one for buying books…my bookshelf isn't huge, and I don't want to buy a book that I won't like. But I would like The Giver (maybe the quartet?), the Out of Time series by Nadine Brandes, and some writing books.
Who are your favorite authors?
GAH I HATE THIS QUESTION.
I'm not an author kind of person…I just read the book and it's a yay or nay. ( XD ) Most times I never really pay attention to the author's name, unless I look up the author on Goodreads or something.
But the ones I can think of are:
Shannon Messenger
Lisa McMann
Gail Carson Levine
L.M. Montgomery
Jane Austen
I don't even know from there. 😂
Have you joined any groups?
Nope! I actually deleted my old Goodreads account and made a new, personal one, which I haven't shared with anyone yet. 😮
How many Goodreads Shelves do you have?
10 – To Read; Currently Reading; Read; (read in) 2013-15; (read in) 2016; (read in) 2017; Favorites; For School; Newbery Winners – To Read; Newbery Winners – Read.
I Tag:
Did you guys enjoy this post?
Do you like talking about books as much as I do?